Did you know Travel Auctions was founded from raising money for
UNICEF in the early 90's?
To continue our philanthropic legacy, we are proud to launch the Travel Auctions
Charity Gift Initiative – where we donate a portion of every package sold to a different chosen charity each month.
This month we are proud to be supporting . . .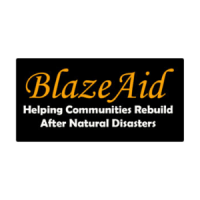 BlazeAid - this 100% volunteer-based organisation works with families and individuals in rural Australia following natural disasters such as fires, floods, cyclones and drought. By lending a hand in true Aussie style, BlazeAid volunteers not only help re-build communities, but help to restore the spirits of survivors who've lost family and friends, pets, stock, homes and properties in heartbreaking circumstances.